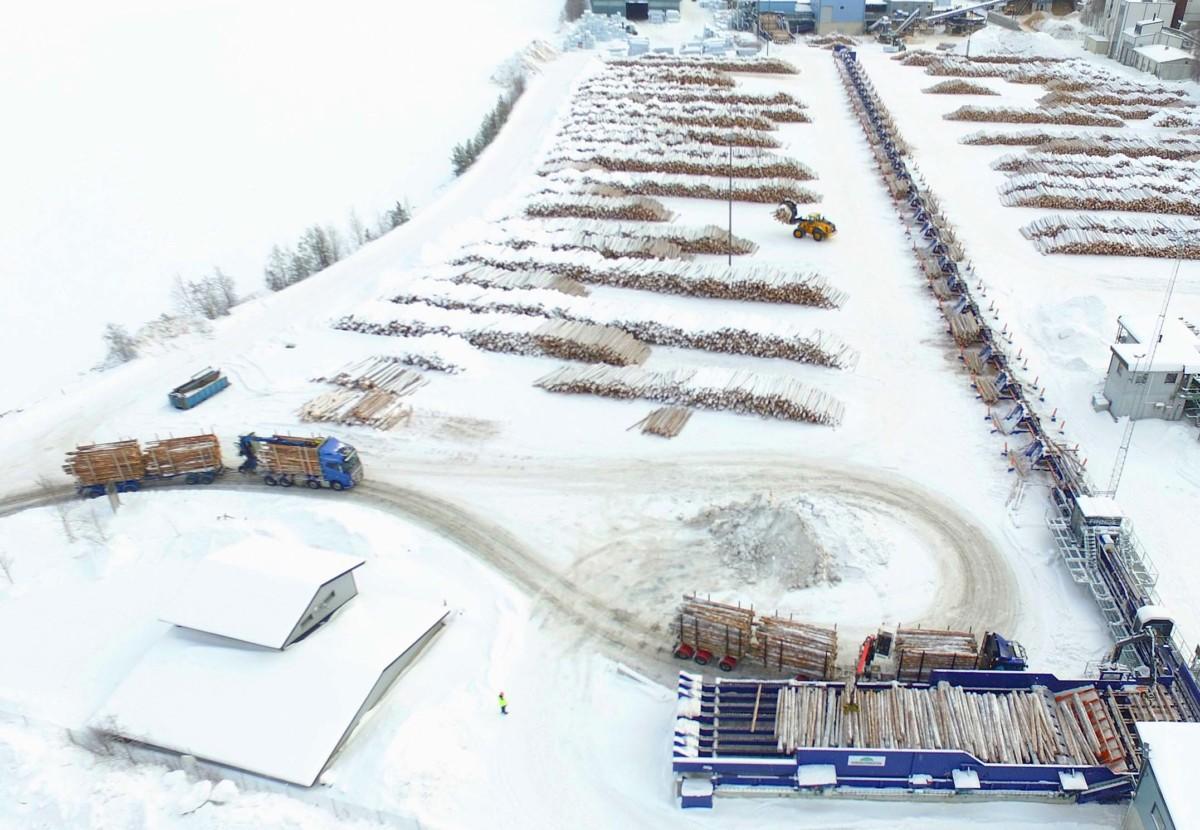 Nordautomation has signed a supply agreement with Junnikkala Oy for a log sorting system with 82 sorting bins. This is the first sorting system that Nordautomation will deliver to Oulu.
The company that ordered the system, Junnikkala, is building the first large sawmill in the city of Oulu. Ensuring top productivity, the investment is estimated to total approx. €75 million. After the investment, Junnikkala's annual production will rise to nearly 800,000 cubic metres of sawn timber.
"In December 2023, Junnikkala's sawmill in Oulu will see the installation of an efficient and modern log handling system, a whopping 300 metres in length," says Keijo Lamminen, Sales and Project Director at Nordautomation.
The system will feature 82 sorting bins, a metal detector, X-ray measuring equipment and three log tables, where logs can be lowered either from a lorry or with a wheel loader. The logs run on the line at 200 metres per minute, and the whole system is managed by a single operator.
All the conveyors are electrical, minimising the need for hydraulics.
"For Nordautomation, this is a relatively common project in terms of the size and technology of the system. We will deliver the system installed and electrified. Only the X-ray equipment for monitoring the quality of the logs will be ordered externally."
Lamminen notes that it is important for Nordautomation to be involved in a project that has a positive impact on the Oulu region.
"Upon completion, the new sawmill will employ a significant number of people and produce renewable bioenergy for Oulu and the local industry."
The Oulu sawmill will be completed in the Laanila industrial area alongside good transport connections. Located nearby is the Laanila biopower plant, which will be a significant partner for the sawmill.
The share of domestic technology in the sawmill project is more than 90% of the total value of the investment. In addition to Nordautomation, Junnikkala's partners in the project include companies like Veisto, Jartek, Valutec, Valon Kone and Jack-Steel.
"We thank Junnikkala for their trust. May our good cooperation continue."