Buying guide for sawmill and wood processing equipment
Are you planning to order equipment or tender out for line procurement?
Do you know what you should pay attention to when choosing a supplier for sawmill or wood processing equipment?
We have prepared a buying guide for sawmills and wood processing companies to provide you with solid information to facilitate your procurement decision. You can download the guide free of charge to ensure that you get high-quality equipment suitable for your production.
The guide covers the following nine points:
Speed and efficiency of the lines
Supplier's own production
High-quality parts and components
Strong and correctly designed structures
Expandability and modernisation
Electrification and energy efficiency
Warranty and maintenance
Spare parts and their availability
Long service life and life cycle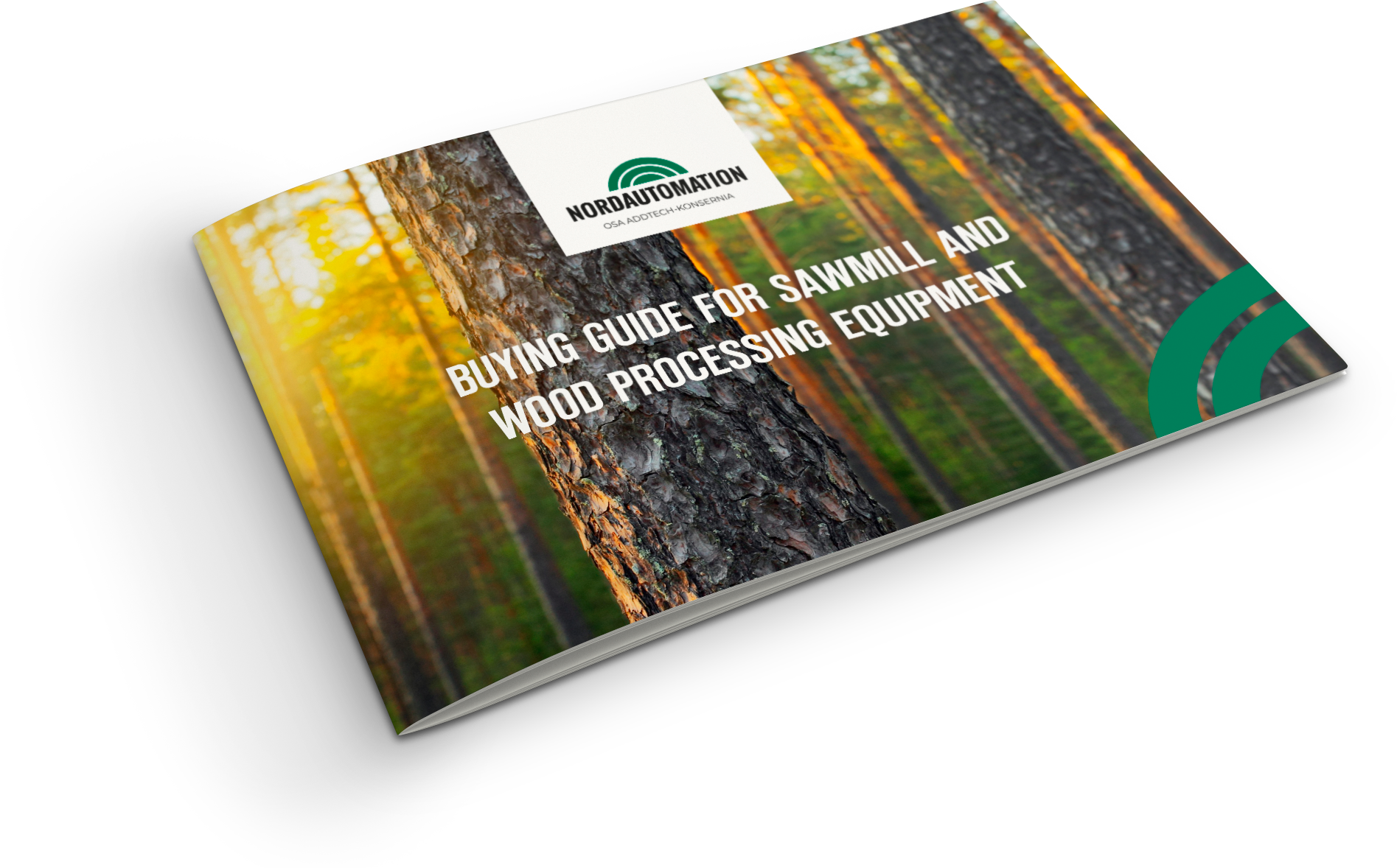 Get the buying guide by email
Fill in and submit the form to receive the free guide to your email. This does not bind you to anything.
"*" indicates required fields