If the maximum capacity of a sawmill is to be achieved, the highest possible operating rate must also be targeted. The technical availability of the sawmill's equipment plays a big role in this. The log handling, sorting and infeed solutions provided by Nordautomation always achieve a technical availability of at least 99 per cent, which improves the efficiency of the entire sawmill.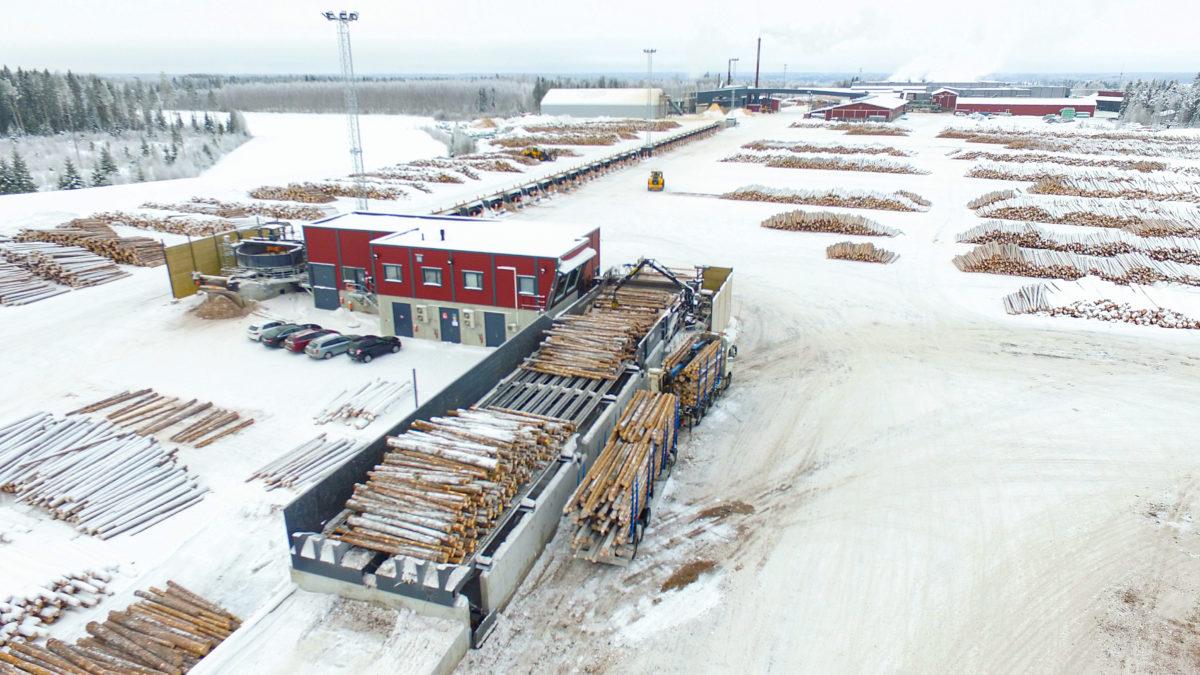 Operating rate and technical availability go hand in hand
Technical availability can be calculated as a percentage from the formula below. The dividend is the total annual operating time of the sawmill, less any downtime caused by mechanical, electrical, automation and other disturbances. The divisor is the total number of hours in the year, less the downtime caused by other disturbances.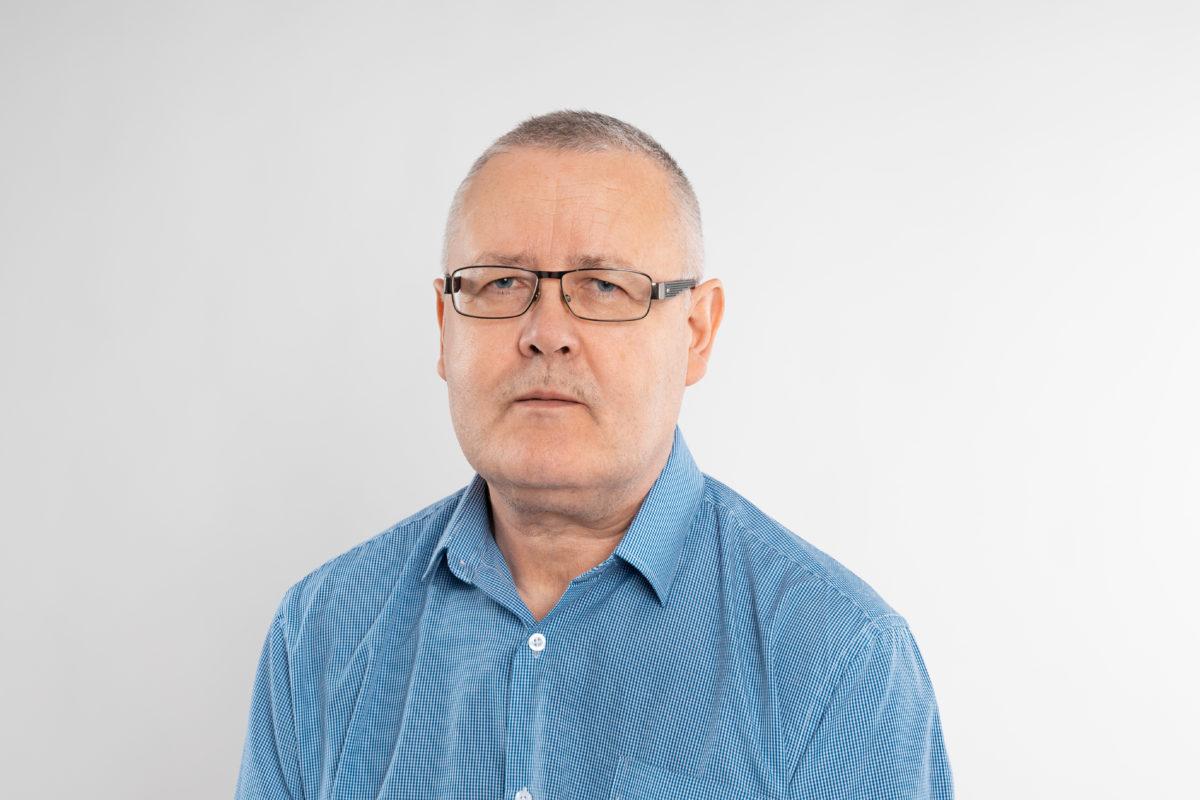 "The operating rate of the sawmill and the technical availability of the equipment go hand in hand in the sense that if the equipment breaks, it will be directly visible in the production," says Keijo Lamminen, Sales Director at Nordautomation.
The smooth operation of the equipment plays a significant role in it even being possible to achieve a high operating rate in the first place.
Different sawmills naturally have very different needs relating to capacity. This is why Nordautomation offers a wide range of solutions for both small and large sawmills.
For example, sorting lines come in three different basic models: light, medium and heavy. Options for line solutions include sliding and roller conveyors and electric or hydraulic pushers. For decades, Nordautomation has been passionate about getting rid of hydraulics and developing electronic solutions that are energy-efficient and environmentally friendly.
"Sorting lines can be customised further according to the customer's capacity and other needs," Keijo Lamminen adds.
Fortunately, many sawmills have been able to achieve a stable and high operating rate thanks to the state-of-the-art solutions provided by Nordautomation. When this is combined with preventive maintenance, there are hardly any mishaps at all.
"Monitoring the condition of the equipment, carrying out preventive maintenance and replacing consumables in a timely manner will avoid additional technical downtime."
Technical availability always above 99%
At a modern sawmill, logs must be handled efficiently and with due regard for dimensional accuracy. Due to efficient handling, the lines are subjected to considerable speeds and forces. When the equipment is properly dimensioned, taking into account the customer's power requirements, even heavy-duty operation will not cause problems.
"A target percentage is usually defined for technical availability on an annual basis. We are always able to promise a technical availability rate of over 99%. This figure is perhaps the best illustration of how good and high-quality Nordautomation equipment is," says Keijo Lamminen.
Steel strengths and steel grades, as well as correctly dimensioned components, are also taken into account in the design phase. The equipment is highly automated and the degree of automation is high overall. In top-notch devices, there is no room for undersizing.
"Of course, these measurements are carefully examined and, in addition, strength calculations are carried out at critical points to ensure that our equipment is also durable."
One of the things characterising modern sawmills is increased occupational safety and comfort.
"The safety aspects of equipment have become more prominent over time. Noise control is also becoming increasingly important these days. As volumes and processing speeds increase, the amount of noise also increases," Lamminen says.
Sawmills implemented by Nordautomation comply with each country's laws and regulations. Each sawmill is subject to a risk analysis of the working environment and environmental aspects. Materials and work performances are first-class. In order to combat noise, new technical solutions are constantly being developed, and noise barriers on the sides of noise sources are recommended.
The sawmill is designed for easy access to its various parts for cleaning, inspection, condition monitoring and maintenance. The client's personnel are trained for the correct use of the facility, including not only usage, but also maintenance, environmental and quality issues.
"There are many things to consider when implementing the optimal solution for each customer. With Nordautomation, the whole is built by placing all the important blocks in just the right places," Lamminen says.