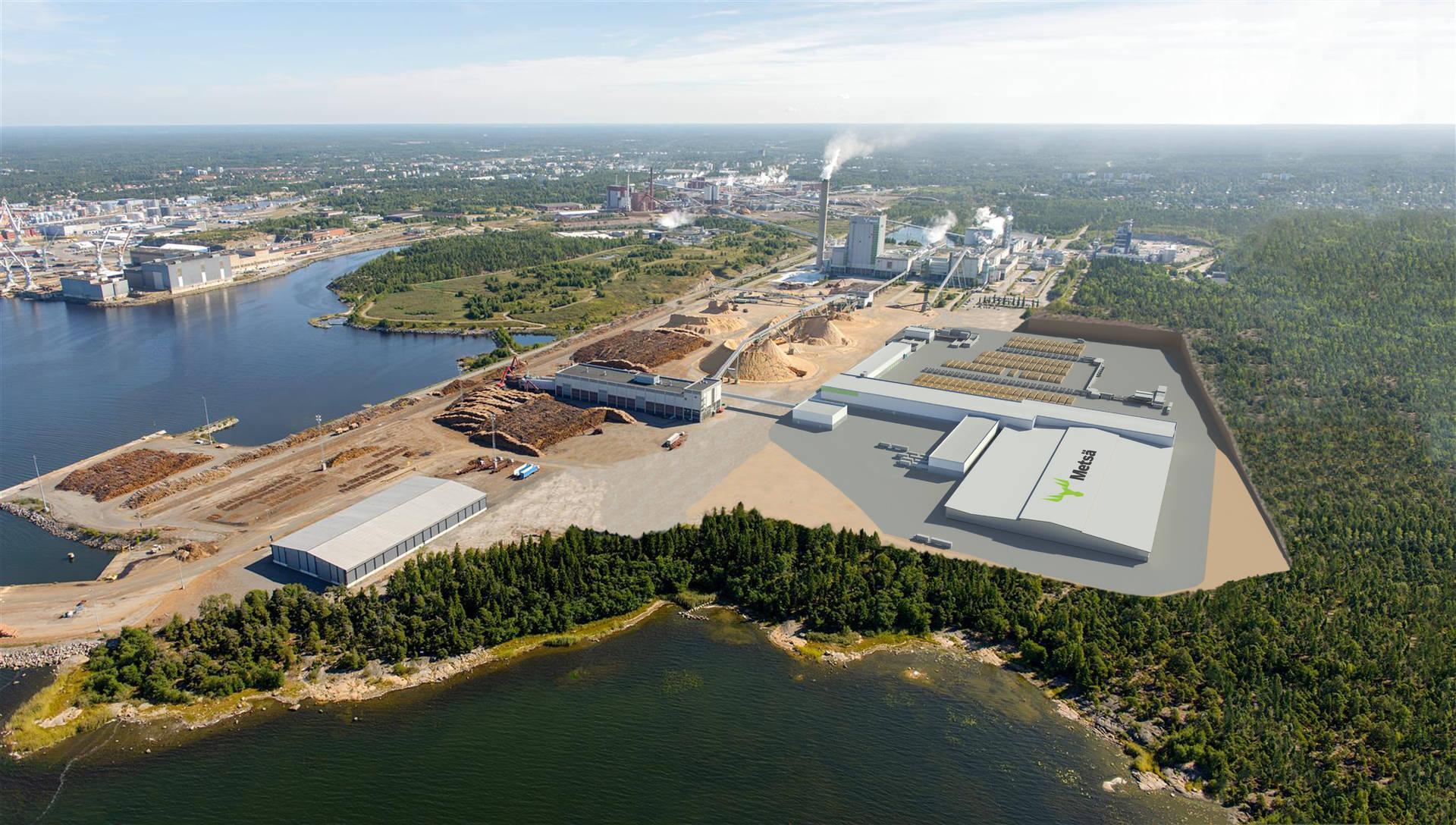 Construction work on Metsä Fibre's new sawmill started in Rauma this spring. At approximately EUR 200 million, this is Finland's greatest saw investment of all time. When complete, it will be at the cutting edge of sawmills worldwide. Efficient log sorting, sawmill infeed and bark handling equipment delivered by Nordautomation Oy will also be introduced at the sawmill.
"Thanks to its technology, efficiency and operating models, the sawmill will be a pioneer in the entire sawmill industry," says Project Director Harri Haapaniemi from Metsä Fibre Oy.
The capacity of the sawmill is best described in terms of its log sawing and processing speed, which will be more than 200 metres per minute. After the sawing process, the processing speed in green and dry sorting will be more than 200 pieces per minute per line. Haapaniemi estimates that the average processing speed in the Finnish sawmill industry is approximately 130–160 pieces per minute.
"In process efficiency and quality control, we make use of vision and intelligent control systems. The new technology enables an increase in sawing speed and unit processing speed and transition to control room working."
Nordautomation will deliver log sorting, sawmill infeed and bark processing equipment to the sawmill.
"Nordautomation's equipment met our requirements in terms of process efficiency, optimal placement and space arrangements. High efficiency and availability are key to the equipment. They ensure the overall capacity of the sawmill."
Occupational safety will play a major role at the sawmill. In addition to equipment safety, occupational safety includes noise control and related solutions.
"Noise control has been one of the starting points of design from the beginning," says Haapaniemi.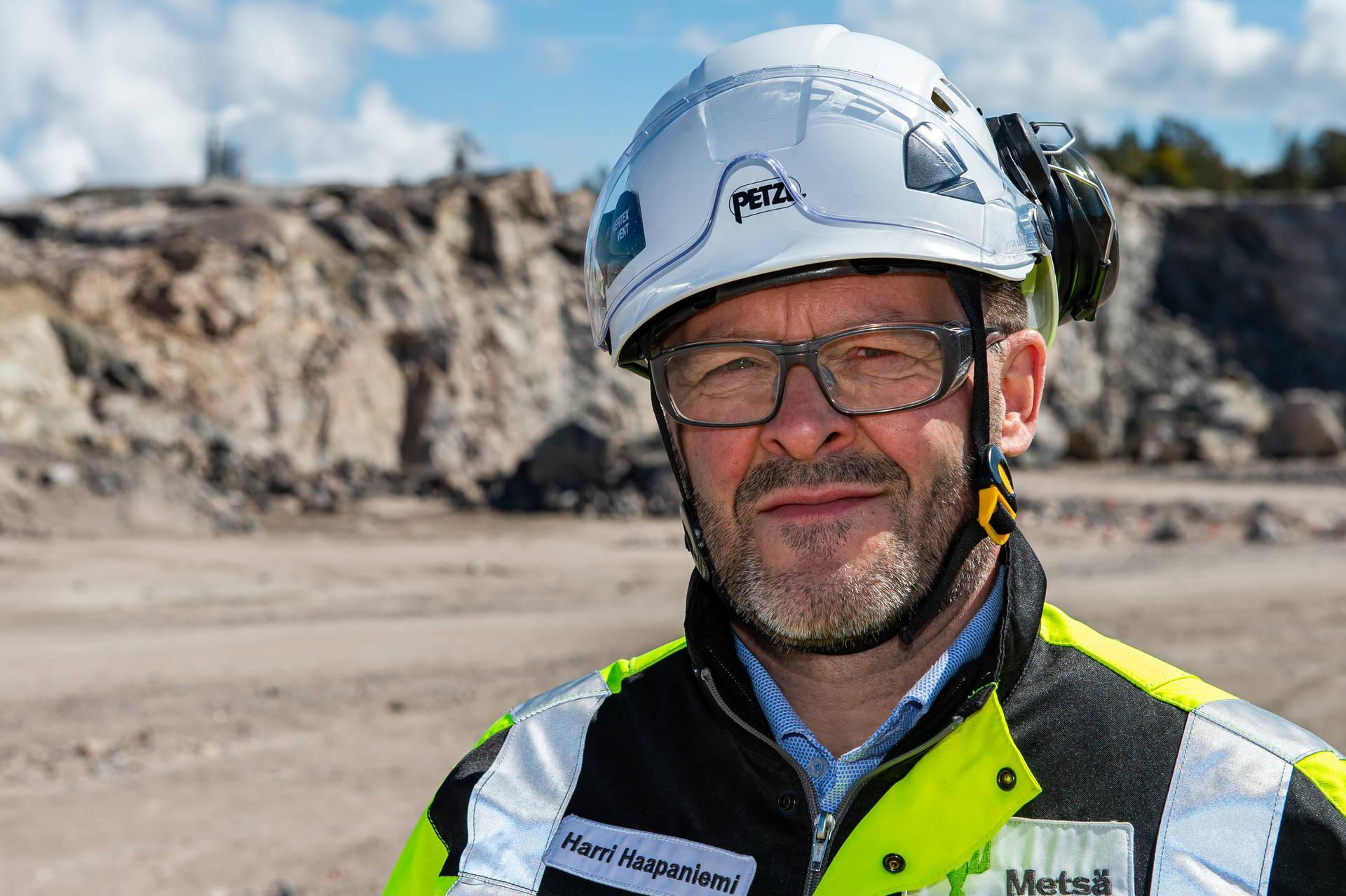 A long-standing, evolving partnership
Haapaniemi is familiar with Nordautomation Oy from previous cooperative projects.
"Nordautomation has a reputation as the leading Nordic supplier of log handling equipment. We have long-standing cooperation with them. We have seen that the company has strong resources and skills and the desire to develop and advance their operations. Now, during the uncertainty caused by the coronavirus, long-term partnerships are very important."
For Nordautomation, the equipment installations will begin after summer next year.
"In summer 2022, we will first test run the entire production process. The actual start will take place in the third quarter of 2022."
In conclusion, Haapaniemi wants to emphasise the importance of the project for the whole industry.
"These state-of-the-art projects have a great significance for the development of the entire industry. We are now setting a standard for sawmill technology, efficiency and safety for the rest of the world."